Do you have a cheating spouse? Infidelity is hurtful, deceptive, and controlling. When you suspect your partner is having an affair, it can be the most painful, confusing, and difficult period in your life. Knowing they are being unfaithful, and not having proof, can torment you. It takes its toll in other areas of your life, too, such as your self-esteem, focus at work, and your family dynamic.
Get the Facts with Professional Investigative Services
You need a professional and licensed private investigator who has the experience and resources to successfully catch a cheater. The right infidelity private investigator will use the utmost care and confidentiality to uncover the truth. Once you know the facts, you will be able to take control of your life and make the decisions that are right for you.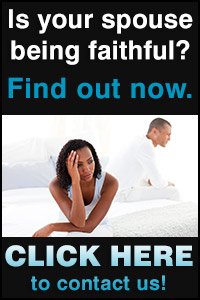 How Does Linked Investigations Uncover Infidelity?
We have successfully conducted thousands of cases for over 30 years and can thoughtfully guide you through the investigation process, too. Our services can be tailored to work within your budget.
Here are some of the ways we can help:
Our expert surveillance services can be used to follow your partner after work, or on out of state business trips, to verify their actions match up to their words. Our investigation will uncover the activities they are engaged in and with whom.
Our comprehensive investigation can uncover hidden property with an asset search, corporate affiliations, an apartment, or other undisclosed addresses where your spouse might be conducting their trysts.
We can run a complete background check that can reveal if they have been dishonest from the start.
We provide accurate and well-written reports, as well as high-tech photos and/or videos, which can be supplied for your use or serve as evidence should your Family Law Attorney need them in a Family Law Court.
We are the ideal discreet and confidential partners for your case. We can testify in court on your behalf if called upon.
Our long-term working relationships with top divorce attorneys, Family Law professionals, therapists, and evaluators for child custody issues allow us to make reliable referrals to guide you in the right direction.
Recognize the Signs of a Cheating Spouse
It's unhealthy to hide behind the veil of denial. Many cheaters never come clean until they are confronted with evidence-based truths. Why waste time asking the same questions over and over? Once you recognize the signs of a cheating spouse, you can begin to create a plan of action and move forward with your life.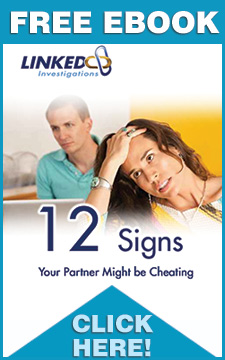 Linked Investigations Can Help Ease Your Mind
Most individuals need proof of an affair to have the strength to take action – and either seek help or leave the relationship. Unfortunately, most procrastinate for fear of having to confront the truth. Remember, you are not alone. There is a light at the end of the tunnel when you take the right steps and are assisted by the right team of experts.
Call us today at 714-432-9911 or contact us online. You can discuss your case in a caring and confidential setting with a licensed private investigator. There is absolutely no obligation.