Discreet and professional corporate investigative services are essential to the growth and development of a profitable business. From employment screening and interviewing services to the surveillance services required to prove in-house theft, ongoing sexual harassment and other acts of employee misconduct, Linked Investigations corporate investigative services are designed to keep your businesses profitable – even in the most turbulent of economies.
Our business-oriented investigative services can assist you when:
You suspect your inventory or trade secrets are walking out the door
There is an obvious decline in sales numbers and/or a suspicious amount of product returns
Employee morale and performance takes a sudden nosedive
You suspect a competitor is buying inside information from employees
There is a sudden increase in injury/workman's comp claims
Your intuition tells you something is "not quite right."
From professional and efficient surveillance services to full-blown employee investigations, Linked Investigations has more than 30 years of corporate investigative experience that we can tailor to your company's needs.
Additional Corporate Investigative Services Include:
Conducting exit interviews, including the procuring of signed affidavits and/or declarations.
Counter-surveillance services
Insurance fraud investigation
AOE/COE investigations
Security risk analysis
Criminal record checks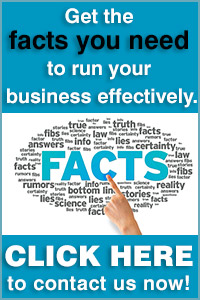 Work With One of the Top Licensed Private Investigation Firms in Newport Beach
You'd be amazed at what may be going on within the confines of your company. Work with Linked Investigations to find out the truth and to ensure your company maintains its superior standards of employee integrity, inventory control, and smooth daily operations. Contact Us to schedule a free consultation and share your concerns in a safe and confidential environment. After listening to your concerns and/or suspicions, we will tailor our corporate investigative services to align with your needs. 714-432-9911