Linked Investigations has served as a trusted, valuable and go-to research for Newport Beach Attorneys as well as legal firms throughout southern California for more than three decades. Our professional investigative services can get the evidence you need for both civil and criminal cases so you can facilitate a positive outcome for your clients.
Although Linked Investigations is based in Costa Mesa, Founder Mike Garroutte and his exceptional team of discreet and professional private investigators work on legal cases across the United States and abroad.
Our Services for Attorneys Include:
Pre-litigation investigation
Interviewing witnesses
Civil and criminal research
Taking legal statements/declarations
Legal preparation
Service of all documents
Electronic eaves dropping detection (debugging)
Efficient and affordable surveillance
Locating individuals of interest
Counter-surveillance – to determine whether your client is being monitored
Professional documentation and reports as well as effective courtroom testimonies
Business investigations for your corporate clientele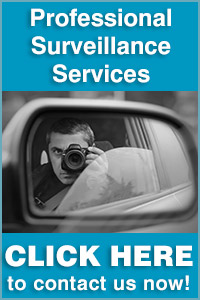 Linked Investigations Provides Discreet Surveillance Services
Our discreet surveillance investigations have yielded the essential evidence our legal clients required to win their cases – or that forced the other party to settle out of court. In fact, we have an exceptional record when it comes to proving court order violations or uncovering secrets via surveillance, background and criminal records searches, asset investigations and so on.
More times than we can count the "other side" is horrified when run them through the fire during a deposition or in the courtroom, or after being confronted by the unarguable evidence our team turns up.
We Provide Detailed Reports and Offer Expert Witness Testimony
Our attorney services include photo or video footage that is clear and admissible in court,  detailed, professionally written reports and any other court-ready documentation we can provide for your use. We are happy to testify in a deposition or to provide expert witness testimony in the courtroom. Use Linked Investigations' investigative services, and you have the opportunity to completely change the direction of your case..

Contact a Private Investigative Firm Who Specializes in Family Law Cases
Every case is different, and our personalized services reflect that. Please contact us for a free consultation. We are happy to provide recommendations about which investigative services will be most worth your while and will tailor our services to match your budget and your needs.  Give Mike Garroutte, owner of Linked Investigations, a call today. 714-432-9911