Corporate fraud is a serious problem for businesses looking to make sure that they are not being taken advantage of by their employees. However, cases do occur involving the reverse situation: unethical managers and business owners that take advantage of honest employees just trying to make a decent living.
This is exactly what allegedly happened recently at the Irvine-based construction company Malcon Civils, Inc. Antonio Naranjo Jr., a project administrator at the company, was charged with 11 felony counts of withholding employee wages. According to prosecutors, Naranjo Jr. withheld over $300,000 in employee wages in 2011 by forging payroll records. He and the company's owner, a man named Mustafa Mohamed Bdaiwi, allegedly required employees to return a portion of their wages or risk being disciplined or terminated by the company. Naranjo Jr. has since plead guilty to 13 different felony counts.
But Wait… There's More!
Employee fraud, however, was not Naranjo Jr.'s only crime. In 2012, he was convicted of burglary related to the theft of an iPad and some jewelry at a neighbor's residence in Newport Beach. Since he was already incarcerated for this burglary case, Naranjo Jr.'s sentence for his corporate fraud conviction will be added on to the time that he was already sentenced to. According to the Orange County Register, altogether Naranjo Jr. now faces over 7 years in prison.
This type of corporate fraud can be a serious issue for companies as well as employees. Whether you are a business owner looking to protect your interests or an individual in need of investigative services, hiring a private investigator to look into corporate fraud in Newport Beach is an excellent decision.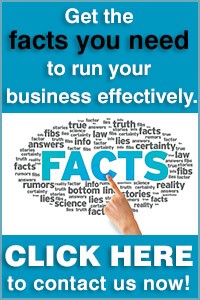 Why Hire a Newport Beach Private Corporate Fraud Investigator?
Corporate fraud, such as the type the justice system found Naranjo Jr. guilty of, can be a serious issue that puts a damper on a person's livelihood. Employees at Malcon Civils, Inc. were robbed of wages that they should have rightfully taken home.
A private investigator can help you stop business fraud in several ways:
Surveillance Services: Whether it's employees who may be doing wrong or business executives who are hiding things from their staff, surveillance services can help identify someone who is acting unethically.
Background Checks: An employee with a questionable criminal record could be someone who is doing wrong by the organization. A dependable private investigator in Newport Beach can help you determine whether or not your employees or managers have a record of crimes relating to fraud.
Witness Interviews: Do you have a feeling that one of your employees or managers has done wrong and that someone might have been around to witness this wrongdoing? It can be difficult for an employer to get employees to speak up about situations like these, which is why the services of a capable private investigator will help uncover the truth from your witnesses.
Corporate fraud can happen to both employers and employees. The one thing that all types of corporate fraud have in common is that when successful, it can be devastating for a business of any size or an employee who is trying to support themselves. Calling on a private investigator is an excellent way to ensure that you are protected from corporate fraud in Newport Beach, whether you are a small business owner or an employee working for a huge enterprise.