Another one of these reasons is tension with a spouse or romantic partner. While the details are still scarce, this might be why Erica Alonso, a 27-year-old Aliso Viejo woman, has not been seen since leaving a club near Newport Beach early in the morning on February 15, 2015.
A Valentine's Day Reconnection Gone Wrong?
According to Alonso's sister, the two had planned on spending Valentine's Day together watching movies. However, earlier that day Erica Alonso went on a date with her on-again, off-again boyfriend. Alonso and her boyfriend decided to go clubbing that night at Sutra, a nightclub just north of Newport Beach.
While this might sound like the beginning of a Hollywood-worthy romantic reconciliation, the night quickly took a dark turn. KTLA reported that Alonso and her boyfriend met another couple while at Sutra and all four of them went back to Alonso's boyfriend's apartment to continue the party. Shortly thereafter, Alonso and her boyfriend got into an argument, which led to the other couple's departure. About ten or fifteen minutes later, Alonso reportedly left the apartment as well, shortly before 4:00 AM on the morning of February 15. She has not been seen since.
The Newport Beach Investigation into Erica Alonso's Whereabouts
The Orange County Sheriff's department announced Alonso's disappearance a few days later, on February 19. Her family has asked for anyone with information to come forward. On March 25, Alonso's car was found in Aliso Viejo, which is about 15 miles southeast of the Sutra nightclub.
Of course, the obvious suspect seems to be Alonso's boyfriend. However, authorities have questioned him and report that his story checks out. It is unclear why they were arguing in his apartment that night. Interestingly enough, the couple has a history of domestic disputes: court records show that back in November, Alonso was taken into custody and charged with misdemeanor domestic violence. A restraining order was also filed against Alonso to prevent her from contacting her ex-boyfriend. The case was later dropped, and the restraining order was lifted about a week before Alonso disappeared.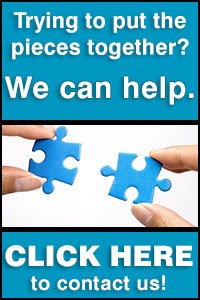 How a Newport Beach Private Investigator Helps Find Missing People
It's always difficult for friends and family members when a loved one goes missing in Newport Beach. A private investigator uses several techniques to help bring them back, including:
Surveillance Services: If there is someone suspicious involved with a disappearance in Newport Beach, a knowledgeable private investigator can keep an eye on them to find out if they might be a suspect or know more than they are letting on.
Criminal Background Checks: Someone involved in a missing person case that has a criminal history of similar offenses might be a suspect that authorities want to speak with.
Interviewing the Pertinent Parties: From witnesses who saw the person before they disappeared, to loved ones and family members who know a person intimately, a private investigator can tactfully interview people to gain information that may provide clues to their whereabouts.
If you or someone you care about is involved with a missing person case like Erica Alonso's, it's important that you get help as soon as possible. Work with a dependable Newport Beach private investigator and you will get closer to solving the mystery of a missing person and how you might be able to find them.

Call us and ask for Mike Garroutte, a long-time professional private investigator in Southern California. He"ll help you get the answers you need. You can also contact us online if you'd prefer.

Like any other affluent, moderately-sized city in the world, people often go missing in Newport Beach. From kidnappings to deadbeat spouses skipping town to avoid their alimony commitments, there are lots of reasons to explain why people disappear.