Imagine this relatively common situation in southern California: you have a mystery that you need solved, or maybe there is a person in your life that you want to get more information about. After doing some quick research, you find a private investigator in Orange County that you believe can be trusted. They seem to know what they are doing and offer you a rate that you believe is fair for the kind of work that you want them to do.
There is, however, another step that you need to take before you make the final decision to hire a private investigator in southern California: checking to make sure that they are licensed. It may take some extra time on your part to make sure that your private investigator is authorized to work by the state of California, but it will be energy well-spent to ensure that you are dealing with a private investigator that you can fully trust.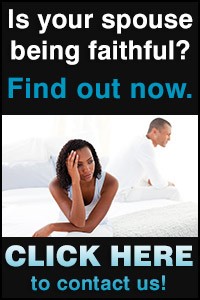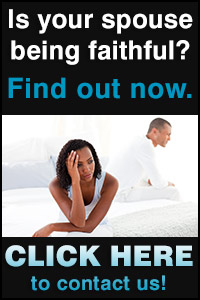 Identifying Fraudulent Private Investigators
In the state of California, all private investigators must be licensed by the Bureau of Security and Investigative Services (BSIS). To become licensed as a private investigator in California, a person must have at least three years of investigative work, a law degree and two years of experiences in law, or an associate's degree in police science and 2.5 years of law enforcement experience.
How can you tell if a private investigator is actually licensed in California? The BSIS web site has an online database that allows users to verify the licensure of professionals like private investigators, locksmiths, and firearms trainers. This web site is one of the best ways to determine whether or not the person that you are thinking about hiring is actually eligible to conduct private investigations on your behalf.
Private Investigators Catching…Private Investigators?
Another interesting way of busting fake private investigators is through services from actual private investigators. While this is probably not something that an average consumer will pursue, in 2010 private investigators were used to track down and report unlicensed private detectives in California. This is a technique usually reserved for organizations that govern private investigative licensure.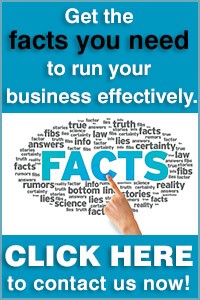 The Dangers Of Hiring An Unlicensed Private Investigator
Some private investigators try to find clients by offering extremely cheap rates since they are not technically allowed to operate as private investigators in California. However, the consequences of hiring an unauthorized private investigator could be grave. In the worst case scenarios, unlicensed private investigators may use illegal techniques to gain the information you're after, in which case YOU can get in trouble or the evidence you obtain may not be permissible in court. In other scenarios, personal information you give to the P.I. may be used to take advantage of you or people that are close to you. Many unlicensed investigators have a criminal history themselves and could be dangerous. There is also a chance that they may run off with any money that you may have paid them in advance for their services.
When looking for a private investigator, make sure that you spend some time checking their credentials. There are plenty of online sites available that not only help you find out if a private investigator is legitimate, but whether or not they have done good work for past clients. There is no reason to take a chance and hire a private investigator that has a checkered history. By doing your due diligence and putting some time into researching the work of a potential private investigator in Downey or other parts of Los Angeles, you can save yourself from being victimized by criminals that could steal your money, or worse.

Need to hire a licensed Newport Beach Private Investigator? Contact Mike Garroutte, owner of Linked Investigations. With more than 30 years in the industry, you will get the results you need at a competitive price.