Linked Investigations is founded and owned by licensed private investigator, Mike Garroutte, who has been working as a private investigator since 1982.
We offer a variety of private investigative services that are tailored to meet the needs of our Newport Beach clients, including:
1. Catching a Cheating Spouse
Southern California is home to many celebrities, including those whose marriages and relationships were destroyed after adultery was discovered. Whether it was the high-profile couple who divorced amid rumors that he was having a relationship with the nanny, the golfer with dozens of women who say he cheated on his wife, or the celebrity chef who was linked to multiple women, many stars find their sexual indiscretions outed in the public eye. In these cases, celebrities may try to quickly settle their cases after their misdeeds become gossip in order to prevent any further tarnishing of their reputations.
While celebrities can reasonably expect to be discovered due to constantly being followed by the paparazzi, it may be more difficult to discover a person's illicit affair when they are not in the spotlight. However, professional investigators have years of experience in discreetly determining whether someone is cheating on their spouse. By analyzing documents and data for hidden charges and activities and conducting private surveillance, the seasoned professionals at Linked Investigations have helped identify countless cheaters in the Orange County area.
Generally speaking, evidence of adultery is not necessary for a judge to grant a divorce in California since no-fault divorce is recognized here. Additionally, Southern California judges cannot consider evidence of adultery when determining whether alimony should be awarded. However, many spouses in Newport Beach and the surrounding area have prenuptial agreements that may provide for a greater award of spousal support for the innocent spouse – or the elimination of spousal support – if adultery can be proven. (Additionally, getting proof that your spouse broke his or her vows may be the final piece of evidence you need to convince yourself to let the relationship go.)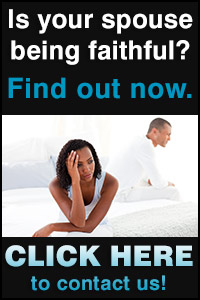 2. Conducting an Asset Search
Whether you are filing for divorce or pursuing a lawsuit against a person who has injured you, it is important that you first determine whether that individual has any assets that you may be able to attach to a divorce decree or judgment.
A private investigator in Newport Beach can conduct a complete asset search to locate these items. A basic search includes demographic information about the subject, such as his or her date of birth and social security number. It also reveals public records, such as real estate or business ownership, judgments, tax liens, bankruptcy records, and corporate filings, and much more.
We also offer an in-depth search that can reveal additional details, such as bank account information, possession of securities, or ownership of assets such as vehicles, vessels, and aircraft that may be registered with various local, state, and federal agencies.
Oftentimes, private investigators who have the ability or contacts to provide these specialized services, grossly overcharge for them. Conversely, there are many more under-qualified investigators that only conduct the more basic or elementary asset search services, and offer these at cut-rate prices. Inexpensive asset searches often only locate information that you could find yourself without the assistance of a private investigator. Additionally, an untrained eye cannot necessarily discern which information is accurate – or important – and which is not. The old adage that you get what you pay for definitely comes into play here.
Hire a Private Investigator in Newport Beach
Finding an investigator that can offer a quality product at a fair price isn't always easy. At Linked Investigations, we pride ourselves on obtaining the best available information at competitive prices. Not only do our investigators have access to the right professional databases, but their experience in analyzing the results of these searches will give you the richest results possible – so you get the facts you need to make an informed decision and move forward.
Contact us today, online or by phone at 714-432-9911 to schedule your free, no-obligation consultation.